Here at Davey Motors, we pride ourselves on finding the right vehicle for every customer. Whatever your driving requirements, Davey Motors can adjust any Toyota vehicle to make your driving experience as comfortable as possible.
Here at Davey Motors we offer various adaptations to help you get back on the road. From simple driving controls to person hoists for lifting wheelchair users, adaptations are designed to make your driving experience more comfortable. Whether you need help to drive, get in or out of the car, or store your wheelchair or scooter, there are a wide range of adaptations available.
Arranging for your adaptations to be made is more cost-effective if you take care of it when you order your vehicle. By doing it this way, your Toyota will be delivered with the adaptations already fitted.
At Davey Motors Toyota, our team of Sales Executives can help you establish what you find difficult with your current vehicle. In some cases, the problem can be solved just by choosing the right model, like an automatic gearbox or a flat-entry boot for example. Whatever your needs, our friendly team can work with you to find a vehicle that is suitable for your individual requirements.
Not all adaptations are suitable for every type of vehicle. This can be due to the compatibility of the car or the adaptation. It's important to consider what adaptations you need before you choose your Toyota.
Here are some examples of adaptations that could improve your motoring experience:
| | |
| --- | --- |
| Scenario | Adaptations to consider |
| Limited mobility or control in your legs | Mechanical hand controls, electronic accelerators, steering aids and pedal guards |
| Limited mobility in your right hand | Mechanical hand controls or left foot accelerators |
| Limited strength in your upper body | Steering aids, remote control devices, easy release handbrakes and electronic accelerators |
| Wheelchair or scooter is too heavy to lift or stow | Car boot or rooftop hoists |
| Difficulty transferring from wheelchair to the car | Swivel seats, person hoists or tip-up plates |
OUR SALES TEAM
POP IN AND SAY HELLO!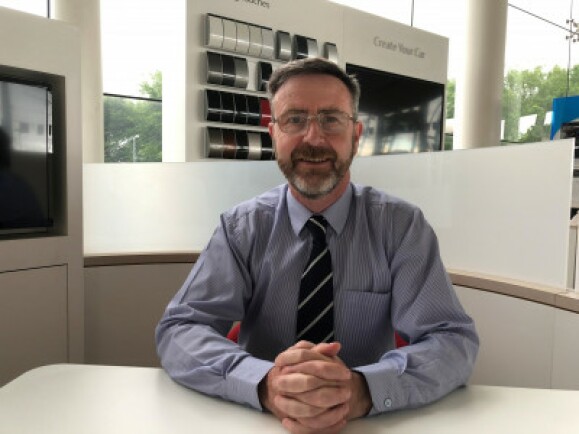 OUR SERVICE & PARTS TEAM
EXPERTS IN THEIR FIELD!